Top Pre-Wedding Location Near Delhi
Pre-Wedding times are always special and sweet moments in our life. This is the time when couples try to know each other, spend time together which is really important for their new journey. Pre-Wedding Photo shoot/ Cinematography in that sense is must to capture those unique moments. In HALL OF FRAME we always try to capture that bonding of the couple. Even just a casual walk with your partner or coffee together will definitely freeze your time forever. There are many themes for pre-wedding such as Traditional in Heritage places, Casual in downtown or parks, beach, mountain, lifestyle or dramatic studios. From our extensive experience, we have listed down some of the best places for pre-wedding shoot near Delhi, only for you. Have a look!
1. Neemrana Fort Palace
If you want heritage theme with your love one, this Fort of 15th Century is the best pre-wedding place for you. Situated at a distance of 90 km from Gurgaon. Neemrana Fort palace is suitable for both photography and cinematography.
2. Lodhi Garden
This is probably the most popular place in Delhi due to perfect blend of nature and architecture. However, this place is always crowded which may be the only problem with the location. With this location, you may also include Lodhi Art District.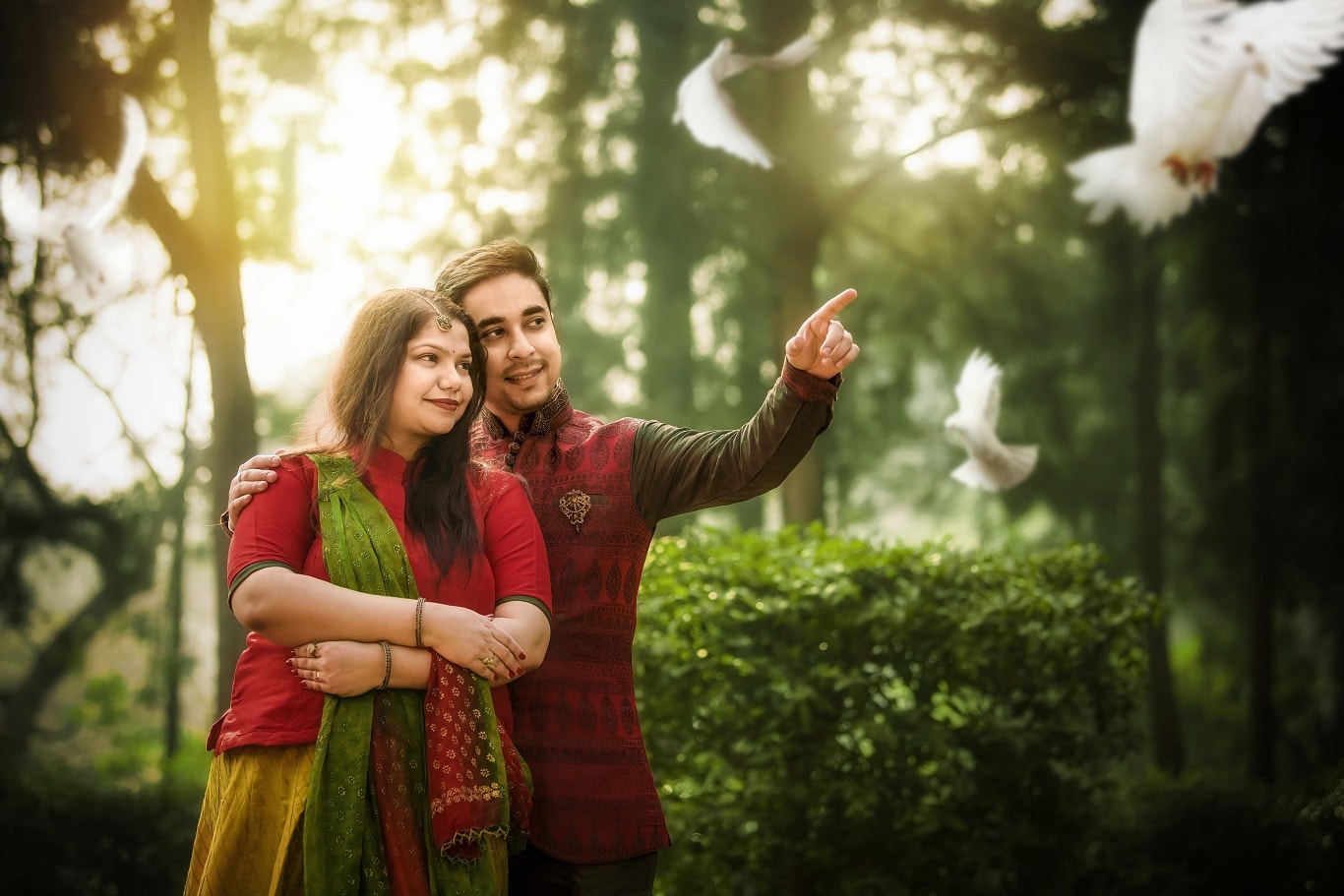 3. Leh
This is considered paradise for photography due to its stunning background and vibrant color.If you want really something different, may plan this place.
3. GOA
If you are fascinating with beach theme, Goa has many things to offer you and even as one of the best place for destination wedding in India . For photography Goa is not only famous for beaches, but also fort, nature, mountain also. This is the place which can provide you all options in a single package.
5. Studio (The Perfect Location)
Matching with the trend of Pre-wedding Photography, many Studios are coming up with romantic pre-wedding sets. The Perfect Location in Faridabad is probably the best option in that. However, these types of locations are suitable for photography only.
There are many other places for pre-wedding in Delhi such as India Gate, Garden of Five Sense, Rail Museum etc.
These 5 destinations will surely make your pre-wedding shoot a romantic extravaganza. So, check out these places and let us know if we missed any.
We Hall of Frame Production a Wedding Photography Company in INDIA. We are even considered as one of the best Photographers in DELHI/NCR and we are even recognized in top 6 cinematographer (best in North India) in 2017- 18 by Better Photography Magazine, powered by Canon. We have had the opportunity to witness such love story and to travel to many wonderful places all over in India like #Rajasthan i.e #Tijara Fort #Neemrana Fort Palace, #Mumbai #Goa # Hyderabad #Leh and so on for Destination wedding. We also offer Pre-wedding / Post-wedding services in any part of India.