RISE OF DESTINATION WEDDING IN INDIA
Times are changing, and so are changing, the tastes of people. Keeping with the trend, it is becoming more and more obvious, to choose unconventional ways, than the traditional ones. Same goes for weddings as well. Though the traditional weddings are still done in huge numbers and is a major hit, the knack of choosing destination wedding in India is on a rise.
In Hall of Frame, we give what our clients require, to the maximum of their satisfaction. So, when we see couples heading for the destination wedding, we offer them the best wedding photographer in India. Destination wedding helps in making memories amidst nature, palaces, hills, and rivers, which makes memories for lifetime. Couples opt for destination wedding, as people are out of their element, and more in the moment.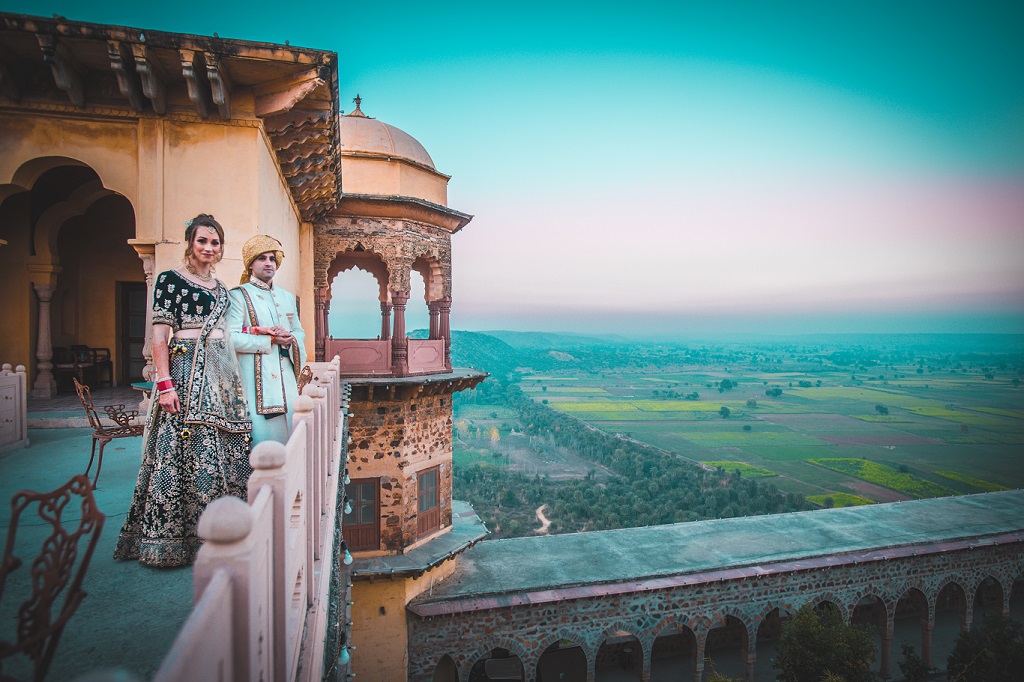 Tijara Fort in Rajasthan is one of the sorted places for destination wedding in India. We have been there couple of times, to capture moments, in our lenses. Some of the best destination wedding photographer in Rajasthan works with us, and they create magic with their cameras. Likewise, Neemrana Fort, near Delhi is amongst the chosen forts among the couples, for their wedding. We have the privilege to be associated with the best wedding photographer in Delhi. These people know the importance of destination wedding; hence they cover up every detail behind the marriages.
We start with the pre wedding shoot, around the wedding site and surrounding area. This helps us in having knowledge about the location, and gives us an idea, as in where to shoot photos, best suited for the wedding. In pre- wedding shoot, we give the maximum space to our clients, to understand each other, at the same time, we do our best, to make them look, lovable, and in comfort with each other. We understand the motive, expectation and the exorbitant prices behind the destination wedding, hence our team of best wedding photographers in india is chosen for destination wedding.
As destination weddings are different from the traditional wedding, we give our best in bringing out the essence behind it. The amount of technical expertise and hard work is immense in capturing destination wedding photography. We ensure our lens men know their job well and capture the beautiful and the vow exchange moments. It is these little precious moments, which helps in creating memories for lifetime. If you are looking for the best, talented, and the professional team to click your moments of marriage, at a magical destination, then Hall of frame, will surely live up to your expectations.